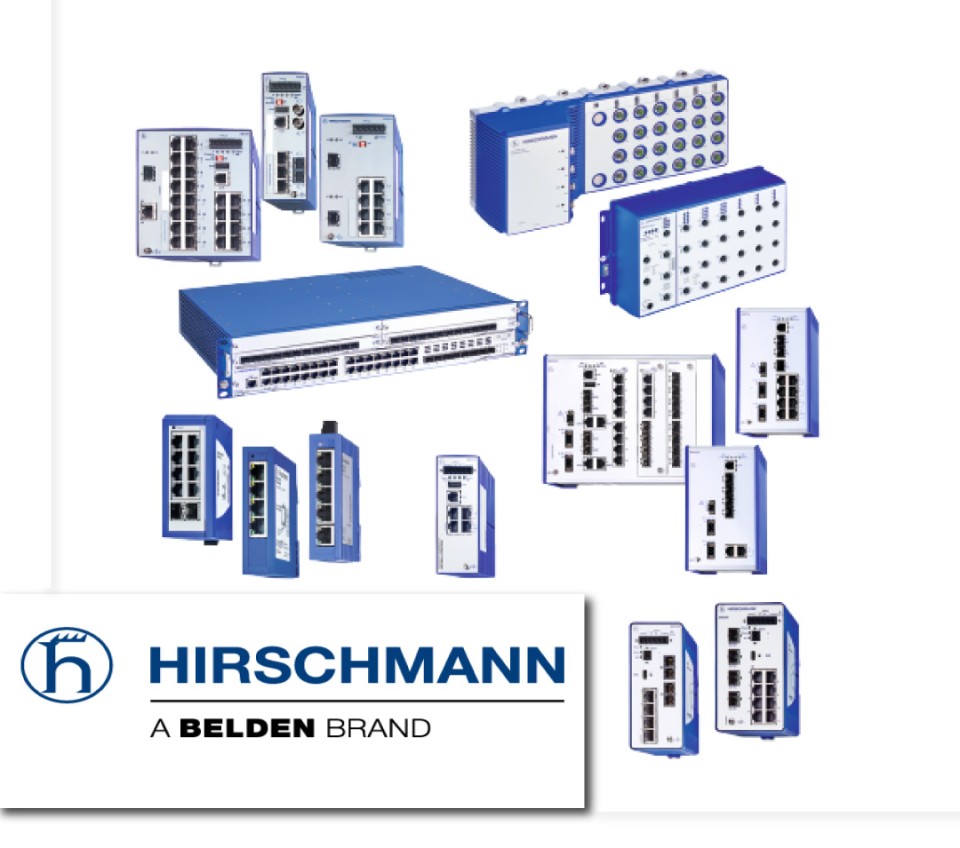 Hirschmann(A Belden Brand) – The Technology and Market Leader in Industrial Networking
Belden  is the top supplier of signal communication solutions and offers a wide selection of industrial networking, cabling, and connectivity tools and systems that provide reliable data transmission in all industrial environments. Belden cabling, connection, and cable management technologies operate in tandem with HirschmannTM industrial switches and active devices to offer an unmatched set of solutions for Industrial Ethernet networks.

When you need industrial automation and networking systems for mission critical applications, trust the Hirschmann brand to deliver complete, secure and integrated solutions for data communication. The Hirschmann portfolio manages virtually every communication connection requirement of your networking infrastructure. Since pioneering the development of Ethernet as a common standard for industry networks.

Hirschmann has continued to innovate, finding new ways to keep your operation running smoothly. With expertise earned by experience, Hirschmann products deliver high transmission speeds and unmatched reliability in even the harshest industrial settings.

Al Mazroui ICAS, a company of Al Mazroui Group has the honour of introducing Hirschmann Networking solutions in the UAE and other countries in the region.